Break the acne cycle and stay clear.
Feel cool, calm and liberated. One application at a time.
1 in 3 people between the ages of 20 and 50 deal with acne.
Let's make this clear: you're not alone.
85% say acne impacts their confidence.
+
60% spent 10+ years trying to achieve clear skin.
+
Only 14% are satisfied with skincare products.
+
No miracle cures.
Despite what the labels say, there are no overnight miracles. Acne is a complex disease. Understanding your personal triggers is the first step towards liberation.
TAKE THE DIAGNOSTIC
Meet the 3 step approach
Staying clear takes consistency, commitment, and capable products. Coincidentally, all things within your wheelhouse.
Step 1 : Get to know your acne triggers.
Take our acne triggers diagnostic to uncover your personal acne triggers inside out and outside in.
Take the Diagnostic
Step 2 : Use a targeted regimen, consistently.
Our clinically effective products are formulated to clear acne with kind regards to aging skin.
Try Now
Step 3 : Manage root causes with lifestyle edits.
Manage your acne triggers with lifestyle edits and prevent future breakouts.
Learn More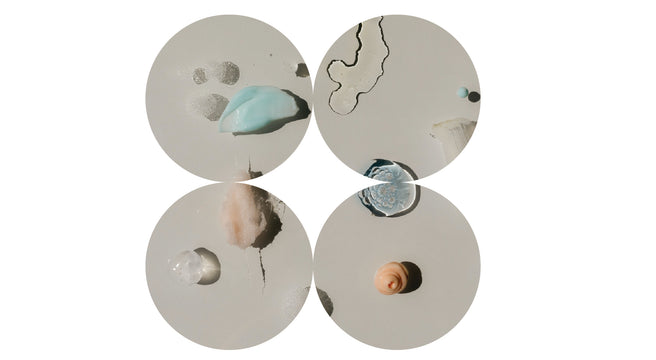 The SkindexTM
A tool to help identify ingredients that may trigger your acne, so you can break the acne cycle.
check your ingredients
Meet our medical advisory board
Sharing is freeing. And acne is more than skin deep. Hear it from our CollectiveTM
"Sometimes I feel like my acne is the only thing people see when they look at me. It's hard to feel confident."
"I wish people would stop giving me unsolicited advice about how to get rid of my acne."
"Even when my skin is relatively clear, I worry that a breakout is just around the corner. It's exhausting."
"Having acne at this age makes me feel insecure. I feel as if everyone is judging me for poor personal hygiene."
"I never thought I'd be comparing notes on acne treatments with my teenage niece, but here we are."
"It's so frustrating to feel like my own body is working against me with this acne. I just want to feel in control again."
Our Products
Powerfully kind products that clear. Effective ingredients that support adult skin.
Testimonials
"Cool as a Cucumber has completely changed my skin. COMPLETELY." - Lucas, 30
"These products work! I also appreciated getting customized feedback about my acne triggers. I was finally able to get to the bottom of what's affecting my acne and make lifestyle changes for the long-term health of my skin." - Ana, 29
"Absolutely loved my experience using these products! My hormonal acne cleared and my skin hasn't felt better in years. The booklet that came with my order had helpful tips on habits outside of the daily skincare routine." - Allison, 35
"I didn't know I could love a cleanser this much. Powerful on makeup but extremely gentle on my sensitive skin. Feels so luxurious. Love, love!" - Emily, 24
"I finally gained control over my skin. I noticed an overall reduction of breakouts and improvement of my skin texture. So happy about the results!" - Farah, 31
Cool as a cucumber /kewl-as-a-kewkumber/
Idiom
Calm and unruffled, especially when the opposite might be expected.
Mindset
When the topic is chili-hot (like acne), we remain calm, committed and consistent.
Lifestyle
Being cool-headed has helped us stay clear longer than any trends or hype ever has.
Discover our story.